CLICK ON THE ARTISTS' NAME TO GET TICKETS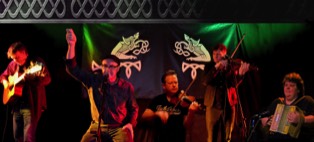 Kelly's Heroes
return to give us an up-lifting Paddy's Night kind of an evening!

The richness provided by the accordion, powerful rhythm guitar and bodhran give a fullness of sound that belies the number of people on stage and with a repertoire encompassing fast and furious Celtic songs and tunes, gentle ballads and quality contemporary numbers by the likes of Christy Moore, Eric Bogle and Ewan MacColl as well as some original material, this East Midlands based band are one of the most sought after on the circuit.

The band was formed in 1983 with vocalist, Tony, being one of the original line-up. Since then, Kelly's Heroes have played to audiences including 40,000 people at the Glasgow Mayfest, 25,000 at the Heineken Big Top with The Pogues, a Chateau in France for a very exclusive birthday party and to 6 people in a kitchen for a family celebration as well as just about every other type of event you can imagine in between!

Some of the more memorable venues Kelly's Heroes have played include The Royal Concert Hall, Nottingham, Alexandra Palace, London, Stowe School, Buckingham, Camden Irish Centre, London, Kilburn Irish Centre, London, Rock City, Nottingham, Celtic Supporters Club, Glasgow, Leicester Tigers Stadium, Leicester, The Hammersmith Apollo, London, The Banyan, Hua Hin, Thailand.
They have also played the end of tour parties for the Threepenny Opera, Reasons To Be Cheerful and Tommy theatre productions and the end of shoot parties for a couple of ITV series as well as being filmed as part of the story lines!
2016 saw the band undertake their first tour of Thailand, playing everywhere from bars to schools, performing at private parties and also for the Irish Ambassador. Kelly's Heroes have recorded 12 albums as well as individual band members appearing on many, many more.

Their brilliant instrumentation includes vocals, guitar, button accordion, melodeon, bodhran, fiddle, and whistles.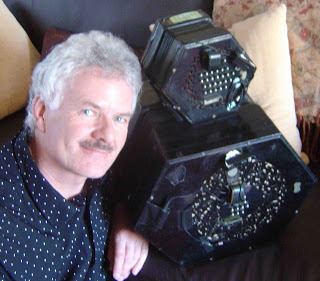 We love him! From starting in folk clubs as a child bride (his words!), and then writing and performing at the Octagon Theatre in Bolton, Bernard's career has always combined singing and acting. As well as appearances in TV programmes and films such as
Coronation Street
,
Emmerdale
,
Phoenix Nights
,
Dinnerladies
, Alan Bennett films,
Brassed Off
,
My Son The Fanatic
& Steve Coogan's
Coogan's Run
, and many radio plays and programmes presented or guested upon, there has been
a steady stream of LPs and CDs - eighteen to date. In all of this lurks a great musician and a wonderful entertainer, and an inevitably hilarious night is assured. That's why we love him!
Sunday 20th May at 7.30 pm

Special pre-tour warm up gig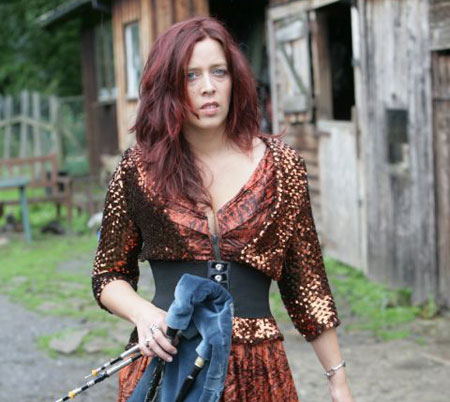 A very special opportunity for you to hear this exciting band before they go on tour around the major folk festivals and venues of the UK.
This is a new direction for Kathryn – taking the oldest Northumbrian tunes and songs from a global perspective, and working with musicians from Northumberland, Scotland, Ireland and England to bring ancient Northumbria to the modern world.
The band members are also known for their work with: Seth Lakeman, Sting, Soumik Datta, The Shee, Monster Ceilidh Band, Songs of Separation, Carthy, Oates, Farrell & Young, Moulettes, Uiscedwr, Kathryn Tickell Band and many more.
Kathryn Tickell – Northumbrian small pipes, fiddle
Cormac Byrne – percussion
Joe Truswell – drums, programming
Kate Young – fiddle, vocals

Amy Thatcher – accordion, vocals

Kieran Szifris – octave mandolin
This is an unadvertised gig. We are making the event known only through our website and usual emails to our mailing list.

NOTE THIS IS A SUNDAY EVENT AND AN EARLY START
Tickets are now available from our "usual outlets" - on-line through Paypal or Seetickets, at future Club events, or by post.