CLICK ON THE ARTISTS' NAME TO GET TICKETS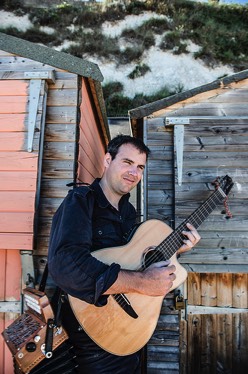 "Tim Edey is brilliant – in every which way. As a guitarist he has few peers. As a box player he's a magician. As a character he's off the scale"
– Colin Irwin, fRoots


"Utterly fantastic. Sheer, wonderful ebullient music"
– Mike Harding


"Tim Edey plays a host of different instruments to a standard us mere mortals can only dream of. Listen and weep"
- Jim Byrne, The Living Tradition


Tim Edey
was voted BBC Radio Two's Musician of the year 2012 (BBC R2 FOLK AWARDS) and "Best Duo" with Brendan Power. He is a multi-instrumentalist and singer and has toured the world and recorded with most of the major names in Celtic/Contemporary roots music including; The Chieftains, Christy Moore, Sharon Shannon, Natalie MacMaster, Altan, Stockton's Wing, Capercaillie, Brendan Power, Michael McGoldrick, Seamus Begley, Dougie Maclean, The Barra MacNeills, JP Cormier, Session A9, Wolfstone, Lunasa, Mary Black, Session A9, Julie Fowlis, Frankie Gavin to name but a few…

Tim, now a name on the world stage in his own right after eighteen years of hard work, is rated by many to be one of the world's finest ever melodoen and guitar players in the folk & contemporary scene today!

Tim's live solo shows are a stunning mix of world music, inspired instrumental virtuosity, and passion with a strong Celtic theme, all making a highly entertaining night of musical genius.


"Stunning"
ALED JONES BBC RADIO TWO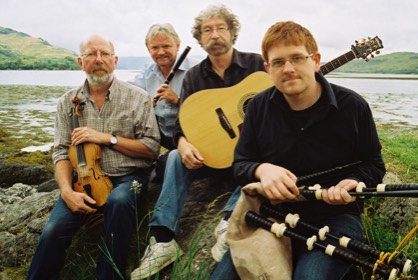 The Tannahill Weavers
are one of Scotland's premier traditional bands. Their diverse repertoire spans the centuries with fire-driven instrumentals, topical songs, and original ballads and lullabies. Their music demonstrates to old and young alike the rich and varied musical heritage of the Celtic people.

The group has made an international name for its special brand of Scottish music, blending the beauty of traditional melodies with the power of modern rhythms.

Over the years the Tannies have been trailblazers for Scottish music, and their tight harmonies and powerful, inventive arrangements have won them fans from beyond the folk and Celtic music scenes. They are firmly established as one of the premier groups on the concert stage.

.

"An especially eloquent mixture of the old and the new."
-New York Times


"Scotland's Tannahill Weavers play acoustic instruments, but the atmosphere at their shows is electric. The quintet is as tight and as versatile as any band in the Celtic music revival. They can summon rock 'n' roll intensity or haunting introspection."
- The Boston Globe, Boston MA


"…the Weavers' unpretentious manner and superlative playing set them apart from most other Celtic groups... In a world where good taste has become a scarce commodity, the Tannahill Weavers are a wealthy bunch."
- The Charleston Gazette, Charleston, SC


"…world class musicians with passion and a healthy sense of fun, keeping alive and making accessible the very heart of the tradition itself."
- Mojo Magazine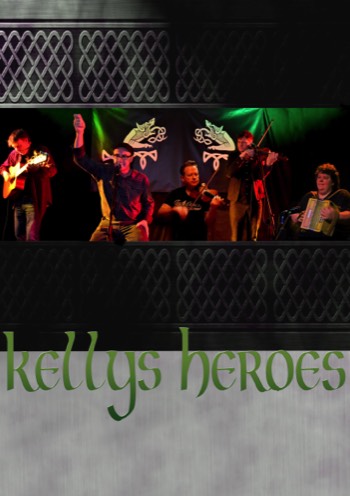 Kelly's Heroes
return to give us an up-lifting Paddy's Night kind of an evening!

The richness provided by the accordion, powerful rhythm guitar and bodhran give a fullness of sound that belies the number of people on stage and with a repertoire encompassing fast and furious Celtic songs and tunes, gentle ballads and quality contemporary numbers by the likes of Christy Moore, Eric Bogle and Ewan MacColl as well as some original material, this East Midlands based band are one of the most sought after on the circuit.
The band was formed in 1983 with our vocalist, Tony, being one of the original line-up. Since then, Kelly's Heroes have played to audiences including 40,000 people at the Glasgow Mayfest, 25,000 at the Heineken Big Top with The Pogues, a Chateau in France for a very exclusive birthday party and to 6 people in a kitchen for a family celebration as well as just about every other type of event you can imagine in between!
Some of the more memorable venues Kelly's Heroes have played include The Royal Concert Hall, Nottingham, Alexandra Palace, London, Stowe School, Buckingham, Camden Irish Centre, London, Kilburn Irish Centre, London, Rock City, Nottingham, Celtic Supporters Club, Glasgow, Leicester Tigers Stadium, Leicester, The Hammersmith Apollo, London, The Banyan, Hua Hin, Thailand.
They have also played the end of tour parties for the Threepenny Opera, Reasons To Be Cheerful and Tommy theatre productions and the end of shoot parties for a couple of ITV series as well as being filmed as part of the story lines!
2016 saw the band undertake their first tour of Thailand, playing everywhere from bars to schools, performing at private parties and also for the Irish Ambassador. Kelly's Heroes have recorded 12 albums as well as individual band members appearing on many, many more.
Their brilliant instrumentation includes vocals, guitar, button accordion, melodeon, bodhran, fiddle, and whistles.