CLICK ON THE ARTISTS' NAME TO GET TICKETS
Monday 15th May at 8.30 pm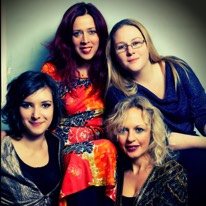 We are thrilled to be able to arrange this welcome return to the Club.
This exciting ensemble brings together folk and classical worlds with an irresistible combination of players and instruments.
Channeling their diverse musical experiences into a powerful new sound The Side stay true to the spirit and essence of Kathryn's own Northumbrian folk tradition whilst unleashing the talent and creativity of each individual musician.
Evocative slow airs that could break your heart move seamlessly into life-affirming jigs and reels; Amy storms into a clog dance; Kathryn's dizzying rapid-fire piping contrasts with the richness of the cello and Ruth's sparkling harp playing melds it all together – a very special evening is in store in the company of Kathryn and The Side.
This is a stunning show which sells out everywhere they appear.

Kathryn Tickell – Northumbrian pipes, fiddle

Ruth Wall – harp

Amy Thatcher – accordion, clog dancing

Louisa Tuck – cello
Saturday 3rd June at 8.30 pm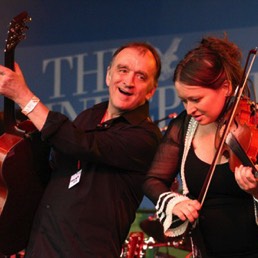 Martin is a legendary ballad singer and guitarist who has influenced a generations of artists, including Bob Dylan and Paul Simon, while Eliza has been twice-nominated for the Mercury Music Prize and a multiple-award winner at the BBC Radio Two Folk awards. For more than 40 years
Martin Carthy
has been one of folk music's greatest innovators, one of its best loved, most enthusiastic and, at times, most quietly controversial of figures.
"Arguably the greatest English folk song performer, writer, collector and editor of them all" Q Magazine
Eliza
is undoubtedly one of the most impressive and engaging performers of her generation. Twice nominated for the Mercury Prize and winner of innumerable other accolades over a 20 year career, Eliza has performed and recorded with a diverse array of artists including, Paul Weller, Rufus and Martha Wainwright, Patrick Wolf and Bob Neuwirth. More than most, Eliza Carthy has revitalised folk music and captured the most hardened of dissenters with intelligent, charismatic and boundary-crossing performance. Comedian and writer Stewart Lee describes Eliza as "Not the Messiah, but a very naughty girl".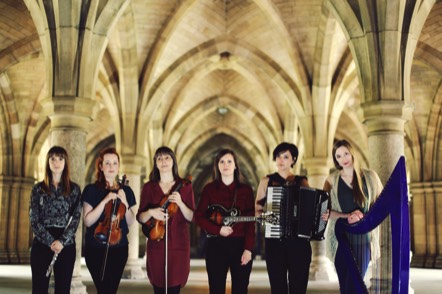 The line-up of this wonderful band reads like a Wish List.
Lillias Kinsman-Blake - flute
Shona Mooney - violin
Olivia Ross - violin and vocals
Laura-Beth Salter - violin and vocals
Amy Thatcher - accordion and clogs
Rachel Newton - harp and vocals.
Few bands would dare to involve the biggest, most respected names of their genre in their latest project, but The Shee, quietly, steadily building a reputation for innovative arrangements and immaculate live performances, have undoubtedly earned the respect of their peers. The Shee's latest project is no run of the mill, sequential album, either, but a thoughtful, considered
celebration of their first decade together
.

Continuum
was conceived by the band with Celtic Connections, one of the most influential and important festivals in contemporary British folk music. The project has given each member of The Shee license to dream: to commission a
British folk musician hero to write an original piece
specifically with the band in mind. The musicians duly chosen were:
Andy Cutting, Brian Finnegan, Karine Polwart, Martin Simpson, Kathryn Tickell
and
Chris Wood
, and the pieces given their world premiere at Celtic Connections 2016.
Invocation of atmosphere and ambience is evidently of utmost importance to The Shee, too, with instruments and textures permitted to shift and mutate as the imagined scene dictates.

Jig Doll is a highly successful project created by Hannah James. A rarity in folk music, Hannah is a singer, musician and innovative clog dancer.
Jig Doll combines all of these disciplines in a beautiful new show exploring the life of the travelling player: sometimes exotic, sometimes frightening, it's a world where home changes daily, and the only touchstones are the skills you carry with you, and the people you meet on the way.
Jig Doll is the culmination of Hannah's career thus far, allowing her to combine all of the disciplines for which she's become known and take them to exciting new places. Much more than a concert, Jig Doll features newly-composed music in a magical setting woven around percussive dance.
We were unable to bring this unique show to Moira in 2016 due to the cancellation of the Festival, but are thrilled to put that right now.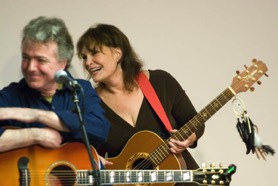 With a combined working history reading like a Who's Who of household names in music... Righteous Brothers, Mary Hopkin, Chet Atkins, Strawbs and many more, now it's their turn at the front of the stage, to sing and play their own well-crafted brand of acoustic guitar-based material.
Their "Alice's Song" was an Aled Jones "Highlight of the Year" on BBC Radio 2. Cathryn was Simon Mayo's star guest on BBC Radio 2Day, live from Nashville. The Telegraph's Martin Chilton named the duo as his "Folk Gig Pick" in 2015.
A superb selection of material, together with many humorous stories of travels on the road of life. Not to be missed.
Dartford Folk Club
Welcome return of Cathryn and Brian to the Festival. If we hadn't managed to book them, I would have travelled to see them elsewhere.
Saltburn Festival
Staggeringly good...truly magical guitar work, vocals to lift your heart and soul, with utterly unforgettable songs.
Folk on the Moor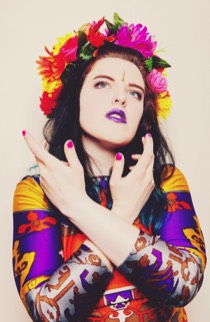 Lucy Ward is an award winning singer-songwriter from Derby. She plays guitar, ukulele and concertina but considers her voice to be her first instrument.
After getting her first guitar at the age of 14, Lucy ventured into acoustic clubs, it was there that she first heard the traditional music that she now loves. Captured by the lyrics and stories of traditional song Lucy delved further into the world of folk music, visiting clubs and sessions up and down the country before getting booked to play gigs in her own right. In 2009 Lucy reached the final of the BBC Young Folk Award and she hasn't looked back since!
After winning the Horizon Award for best newcomer at the 2012 BBC Radio 2 Folk Awards, Lucy's career has gone from strength to strength establishing her as one of the hottest performers on the UK Folk scene, pulling a full capacity audience for her Cambridge Folk Festival debut.
In 2013 it was announced that she had been nominated for the acclaimed "Folk Singer of the Year" at the 2014 BBC Radio 2 Folk Awards, making Lucy one of the youngest people ever to be nominated for this most prestigious award.
As well as her own music Lucy has written for both film, theatre and has been involved with many, varied projects.